Pediatric Plastic Surgery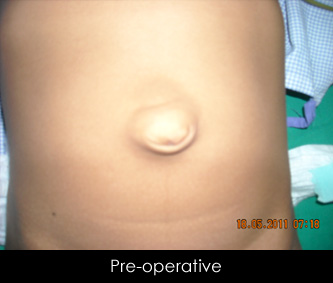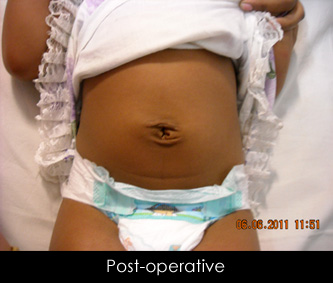 UMBILICAL HERNIA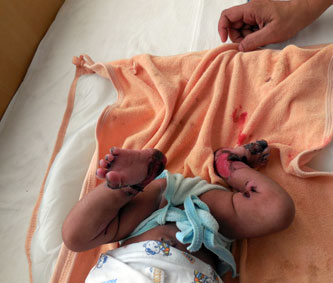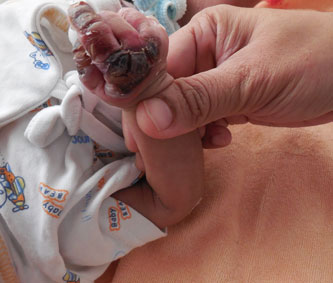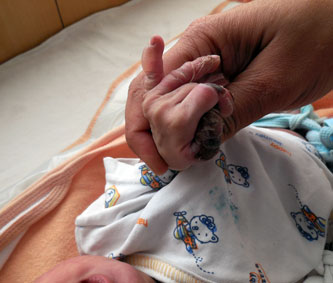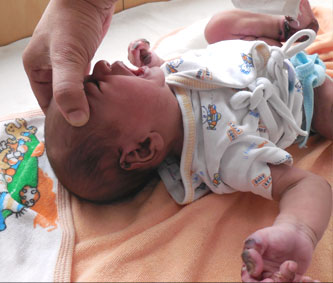 EPIDERMOLYSIS BULLOSA IN A NEWBORN BABY
Necrosis due to extravasation of calcium in a newborn
After debridement, foam dressing and vacuum application to help wound contraction and wound healing. A modern development.
Scalp Hemangioma
Post Operative Outcome After Flap Repair
Superficial gangrene following calcium extravasation in a small baby. Shouldn't neglect. Needed skin grafting.
Cleft Palate
We have a team of Pediatric Surgeons, Plastic Surgeons, Orthodontists and Speech Therapists to give satisfactory outcome to babies with cleft palate. We operate when these babies have a body weight of 10kg apporximately and our around 1 year of age.
For very poor patients we have arrangements for these procedures to be done by experts completely free of cost.